About Us
Listeners
Janet Clark
janet.clark@ostomy.org.uk
Dave Morgan
07527 161118
Chris Hammond
chris@ostomy.org.uk
Or use our
Contact Us form
OK - so the world has dealt us a bad hand. But it was only one game and we are determined to win the the rest of the games. We are out to show the world who is B.O.S.S. and not just sit around and mope.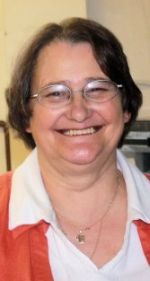 From a chance meeting of ostomates back in April 1989 right up to now, we have been benefiting from sharing experiences and talking about our problems. We know:
how frightening the operation can seem - that's why we visit pending ostomists at home and in hospital; if you want us to:-
your secret fears as we have had those very same nightmares ..... "will my partner run a mile" ...... "what about sex"... "will my bag show through my clothes"...... "can I go swimming"?
everything that is to be known about ostomy bags, which is far more than we like!
who's who in the ostomy world - those who want to help and those who just procrastinate;
how to pull strings when things go wrong so that you get action quickly; and
who the best suppliers are and the deals to be had.
... but most important of all we know how to listen. Our 'ring a listener' service has helped scores of ostomists on those inevitable low days.

It is because of our positive and practical approach that B.O.S.S. was awarded a National Lottery grant to further our work among ostomists. That money was the springboard for bringing the World Ostomy Day to Bristol in 2002. This high profile event was the 'coming out' for many of our members, who had never talked about their problems in public.
"So, in summary, the reason to join B.O.S.S. is that you will be joining a group of friendly people, " said one of our members. "The sort of people who have 'been there - done that'."